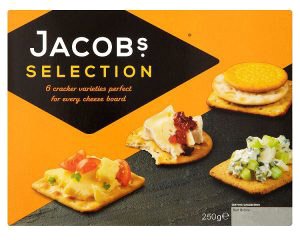 Some people may not know this but the world seeks for that biscuit. One might ask what in the world is this author writing about again. Well, on Google Keyword Planner we found in 2015 the search on the keyword was around 115k per month and today in 2017 it is around 330k per month. Notable news agencies such as The Huffington Post published a report on the shortage of biscuits in the United Kingdom and how they wanted to chatter an airline for supply in March 2016.
Is this a big business one might ask? Our solution is critical thinking and passionate work. What is been critical? 5WH. The what, where, why, who, when and how.
The 5WH of Successfully Building A Biscuit Business
What
What type of product do you want to sell or create? Is it a shortbread like Walkers brand? Or is it a cracker like Jacob's? Is it a chocolate cream sandwich like Oreo? Or you want to have a homemade or an Italian biscuit like Biscotti? Some have customised names for biscuits like Biscuiteers. Basically, there is room for growth and innovation.
Where
Where will you like to sell? Isn't it obvious that the first and best place to upload pictures of your product and begin selling will be here? In this modern times, things are changing and one does not really need to own a website to be successful. You can open a free account on this site, simply begin selling and pay only 7% per product sold and promote your product via Facebook, Twitter and YouTube. We also aim to have Seminars and Trade Fairs where you can also meet potential buyers.
Why
Why will people buy from you? This depends on a number of things such as your branding, packaging, taste, sugar content, how well you promote your product. You also have to be resilient and prepare to see challenges as opportunities.
Who
Who is your target market? Do you know the age group? This must be established because knowing your target audience will give you a lot of answers such as your branding and marketing. You will need to promote your product where your targeted audiences are usually located. A word of advice, try to avoid selling your product(s) there instead let the venue be a place where you are recommended. This way you build trust and soon your product will begin flying high.
When
When will you improve on your product? Or when is it suitable to begin selling? This is one of the reasons you must know your targeted audience. Regarding improving your product, you must endeavour to ask for feedback so you improve. While for the best time to sell, will depend on your audience but typically high sales often occur during Christmas which is the festive season.
How
How will you deliver your product? Or how will you get paid if you sold on our site? As a seller, this is your responsibility but we can help. There are several delivery options available by searching on Google. We use PayPal payment option only and buyers' protection is often a high priority. Therefore we will pay sellers once the buyer is satisfied.
To conclude, we have seen that there is no excuse to have when it comes to becoming successful in this business. This blog post aimed to highlight the growing demand for biscuits and give you some details of what, where, why, who, when and how to be successful in the bakery industry.
Please leave comments below and share your thoughts.
See us feature in news on The Sun.